Every aircraft owner and pilot understands the importance of their aircraft's exhaust system, from its ability to impact several key areas of flight performance and safety to helping facilitate a more comfortable in-flight experience.
However, knowing what to look for in an exhaust manufacturer is often not as simple of a process. There are many different factors to consider, ranging from quality standards and testing procedures to aerospace welding capabilities and beyond.
Here are several key aspects to keep in mind when determining which aviation exhaust manufacturer to go with.
Experience
Experience counts in every industry, but it's especially valuable in the world of aviation. Manufacturers with decades of experience in the industry are going to be more knowledgeable and proven in producing reliable, high-quality parts. They've navigated years of industry growth and changes and know what works well – and more importantly, what doesn't.
Nicrocraft™ has over 50 years of experience manufacturing and overhauling aircraft exhaust parts. Our repair experience has led to FAA-approved design improvements which have increased the durability and performance of our parts. Simply put, our exhaust parts are built to take the heat.
Materials and process
In the case of airplane exhaust systems, how the parts are made is just as important as what is being made. The use of high-quality materials and processes in exhaust welding and construction are critical to durability and performance.
Nicrocraft™ uses high-quality welding material including Nicrobraz® brazing rods in the construction of many of our parts, serving to reduce weight while maintaining optimal strength.
All of our PMA aircraft exhaust parts are brand new and manufactured to the latest OEM specifications at our state-of-the-art facility in Oklahoma City. Overhaul of exhaust components for which we do not currently have PMA can also be accomplished. Our skilled technicians utilize jigs to ensure correct fit and tight tolerances of these parts. Heat-resistant 321 stainless steel and Inconel are used in the construction of all our PMA and overhauled parts ensuring longevity and durability to get you back into the air safely.
Testing procedures
Any failure to the exhaust system can lead to lethal consequences during flight, making testing processes absolutely vital during manufacturing. A quality manufacturer should also be able to provide expert support during installation and maintenance.
Nicrocraft™ understands the safety implications of the airplane exhaust, which is why we individually leak test each exhaust system to ensure absolute compliance with safety and performance standards. It's our belief that a safe flight is always a successful flight.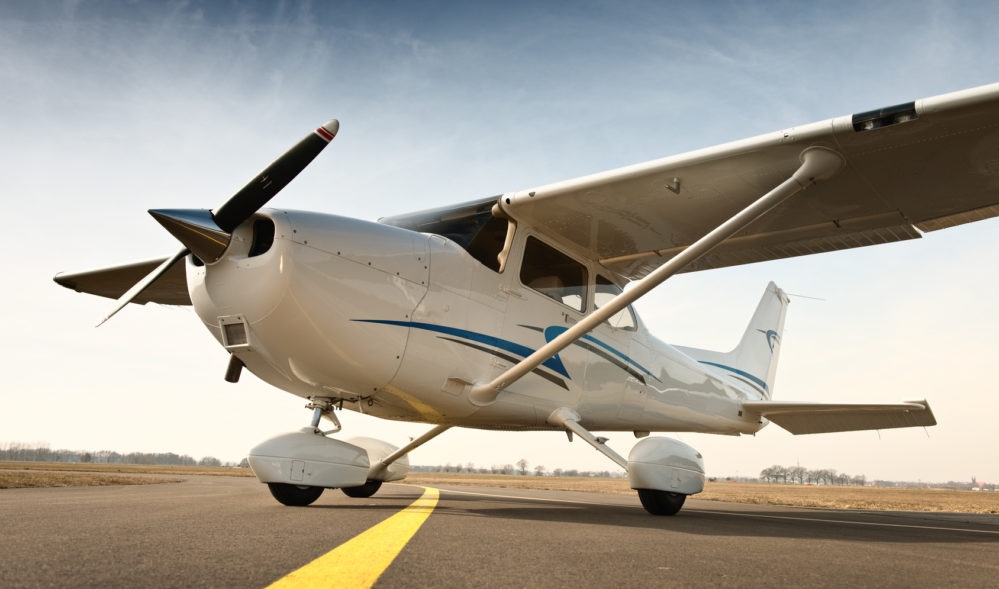 Service warranty
A quality aircraft parts manufacturer will do everything in its power to produce exceptional parts – including supporting service and replacement needs. Exhaust components come in contact with extreme heat and conditions on a regular basis, making wear and tear an inevitable piece of the equation.
Nicrocraft™ backs our parts' superior performance with a 12-month, unlimited-hours warranty from the date of installation. All of our overhauled and new exhaust components conform to the latest OEM specs, as well.
Quality standards
Quality assurance certifications show that not only does a manufacturer take its processes seriously – they have the credentials to show for it, as well.
Nicrocraft™ is proud to offer the following quality assurance certifications in the manufacturing of our aviation exhaust systems:
AS9100D / ISO 9001:2015
FAA Repair Station #BG2R715K
FAA-PMA Certificate #SW352
FAA-DER – exhaust systems
FAA-DMIR on staff
AWS D17.1/D17.1M:2017 (aviation welding)
Achieve better performance for your aircraft with exhaust system manufacturing from Nicrocraft™
Nicrocraft™ parts have been manufactured by Wall Colmonoy in Oklahoma City since 1968. We are a leading supplier of aircraft exhaust parts around the world for Piper, Cessna, Cirrus, Beechcraft, and more.
Contact us or request a quote today to see the difference a high-quality exhaust system can make in the performance of your aircraft.