Capabilities
Nicrocraft™ Mufflers and Risers are manufactured at Wall Colmonoy Corporation in Oklahoma City, Oklahoma. Wall Colmonoy is an OEM supplier to many of the General Aviation Airframe and Engine manufacturers across the world. With an experienced team including FAA-DER and FAA-DMIRs on staff, plus a full suite of fabrication equipment, Nicrocraft™ has the capacity for the following: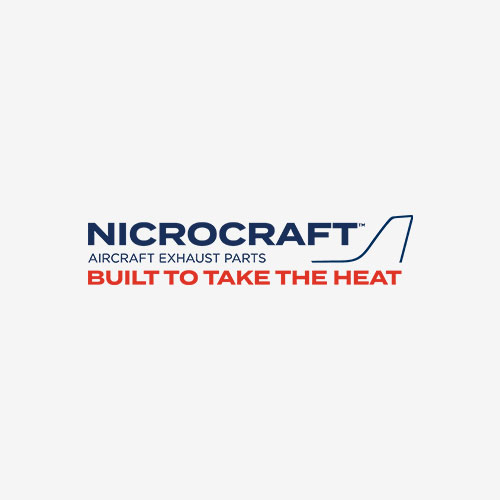 All-New Construction
Exhaust components are 100% new manufacture and built to the latest original equipment specifications from both 321 Stainless Steel and Inconel. FAA/PMA Approved - All New Manufacture - Conforms to Original Specifications.
Some example of parts:
Heater-Mufflers
Mufflers
Tailpipes
Risers
Shrouds
Turbo Wyes
Stacks
Clamps
And many more...
In addition to the exhaust systems, Wall Colmonoy overhauls and manufactures heat exchangers for the USAF F-15 and F-16 fighters contributing to the readiness of our military.
For more information visit wallcolmonoy.com/aerobraze