Capabilities
Nicrocraft™ is manufactured at Wall Colmonoy Aerobraze Oklahoma City. As an OEM supplier for many airplane manufacturers and with a full engineering staff, FAA-DER and FAA-DMIRs on staff, and a full suite of fabrication equipment, Nicrocraft has the capacity for the following:
Both new and overhauled exhaust systems that offer quality, safety, and reliability.
All-New Construction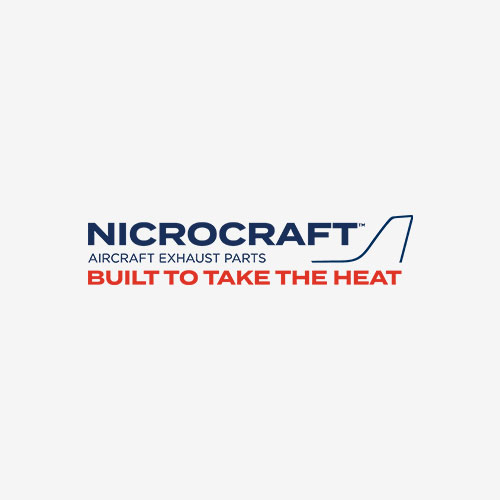 Nicrocraft exhaust parts are 100% new manufacture and built to the latest original equipment specifications. Heat-resistant 321 stainless steel and Inconel are used in the construction of all new parts. Some example of parts:
Risers

Mufflers

Tailpipes

Turbo Wyes

Heater-Mufflers

Shrouds

And many more


Completely Overhauled
Worn out exhaust parts are dismantled and completely remanufactured.

We know the importance of conforming to original specifications. All Nicrocraft replacement components are FAA/PMA Approved – conforming to original specifications.
Design

Prototyping

PMAing

Reverse Engineering

Hydrogen and argon furnace brazing

Oxide Conversion – Wet & Dry Hydrogen Atmosphere (304L SS)

Precision machining, tubular & complex sheet metal
High temperature nickel brazing and Nicrobraz® filler metal, originally invented by Wall Colmonoy, is used extensively in the construction of exhaust ducting, which is fundamental to weight reduction while maintaining optimal strength.
In addition to the exhaust systems, AET Oklahoma City overhauls and manufactures heat exchangers for the USAF F-15 and F-16 fighters contributing to the readiness of our military.
For more information on our Aerobraze division visit wallcolmonoy.com/aerobraze