It seems every pilot or aviation enthusiast has a soft spot for at least one antique aircraft – and most are not shy about romanticizing the history, performance, and unique quirks of these decades-old classics that have helped define an industry for generations.
At Nicrocraft, we are certainly no exception to this rule, having produced exhaust parts for many of these timeless aircraft for more than 50 years.
Though narrowing our list proved quite challenging, here are our top five antique aircraft of all-time that continue to draw special affection even decades after production.
1. Aeronca Chief
Years produced: 1938-1941 50C, 65C, 65LA, 65LB, 65CA prewar models
1946-1950 11AC, 11BC, 11CC postwar models
Number produced: 2,800+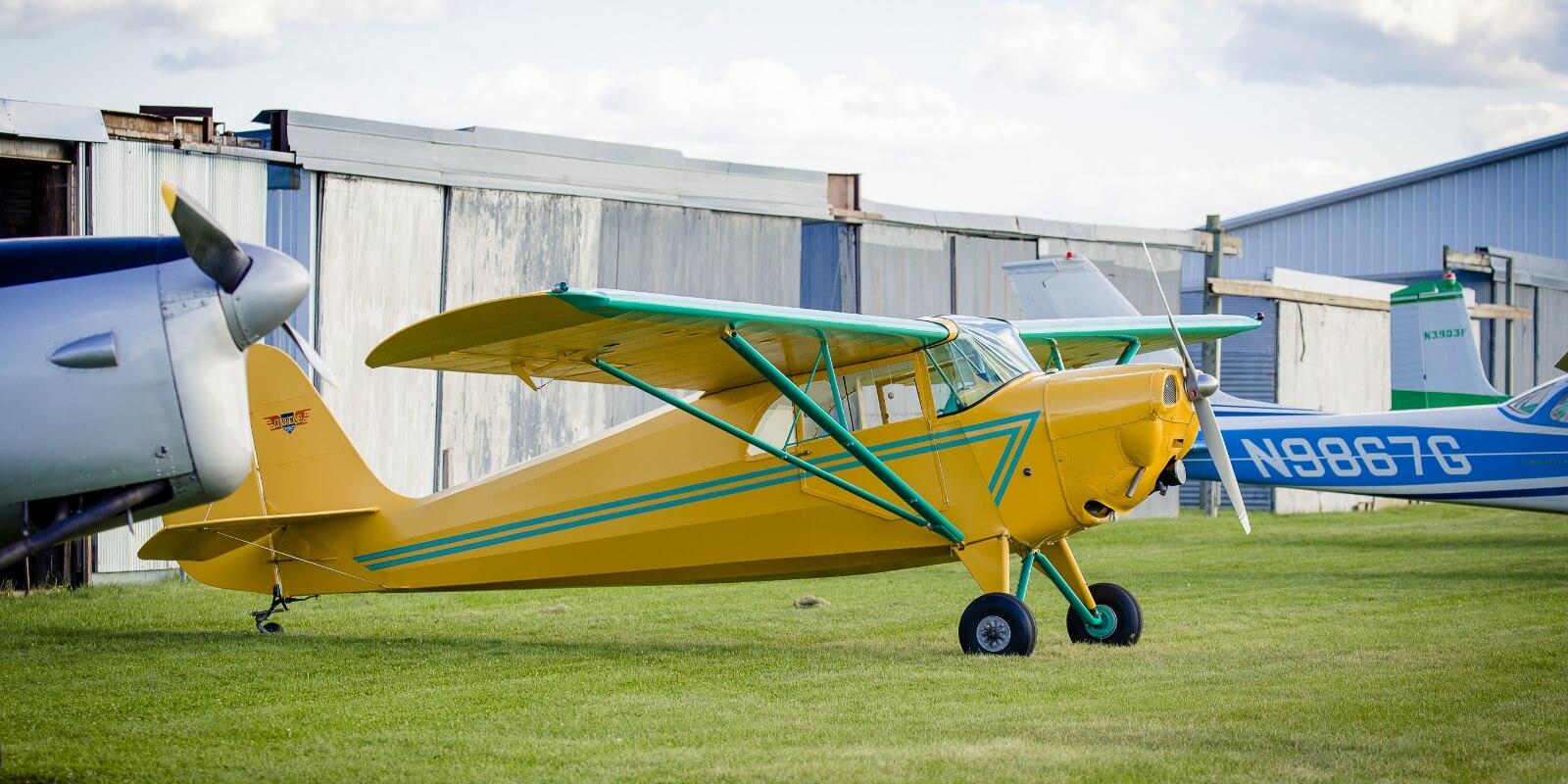 Designed primarily for personal use, the Aeronca Chief was a single-engine, side-by-side, fabric-covered taildragger. It started production in 1938 as the 50C Chief with 50 HP before later variants of increased horsepower came along in 1939. In 1940, a new model was introduced with an improved fuselage design. This was the 65LB (Lycoming 65HP) and 65CA (Continental 65HP) with intermittent production through early 1942.
In 1945, a postwar version of the Chief debuted. This was a complete redesign from the prewar version and was called the model 11AC, complete with options like the McDowell Aero Safety Starter, navigation wiring for wing tip lights, Hanlon-Wilson mufflers, and provisions for two-way communication. Later models with higher horsepower followed, such as the 11BC (Continental 85HP) and 11CC (balanced controls, toe brakes).
Interestingly enough, the Chief is the sibling aircraft of #2 on this list – the Aeronca Champ – which outsold the Chief by a factor of 4 to 1.
2. Aeronca Champ
Years produced: 1946-1951, 7AC, 7DC, 7CCM, 7EC  
2007-2018 (American Champion 7ACA)
Number produced: 10,000+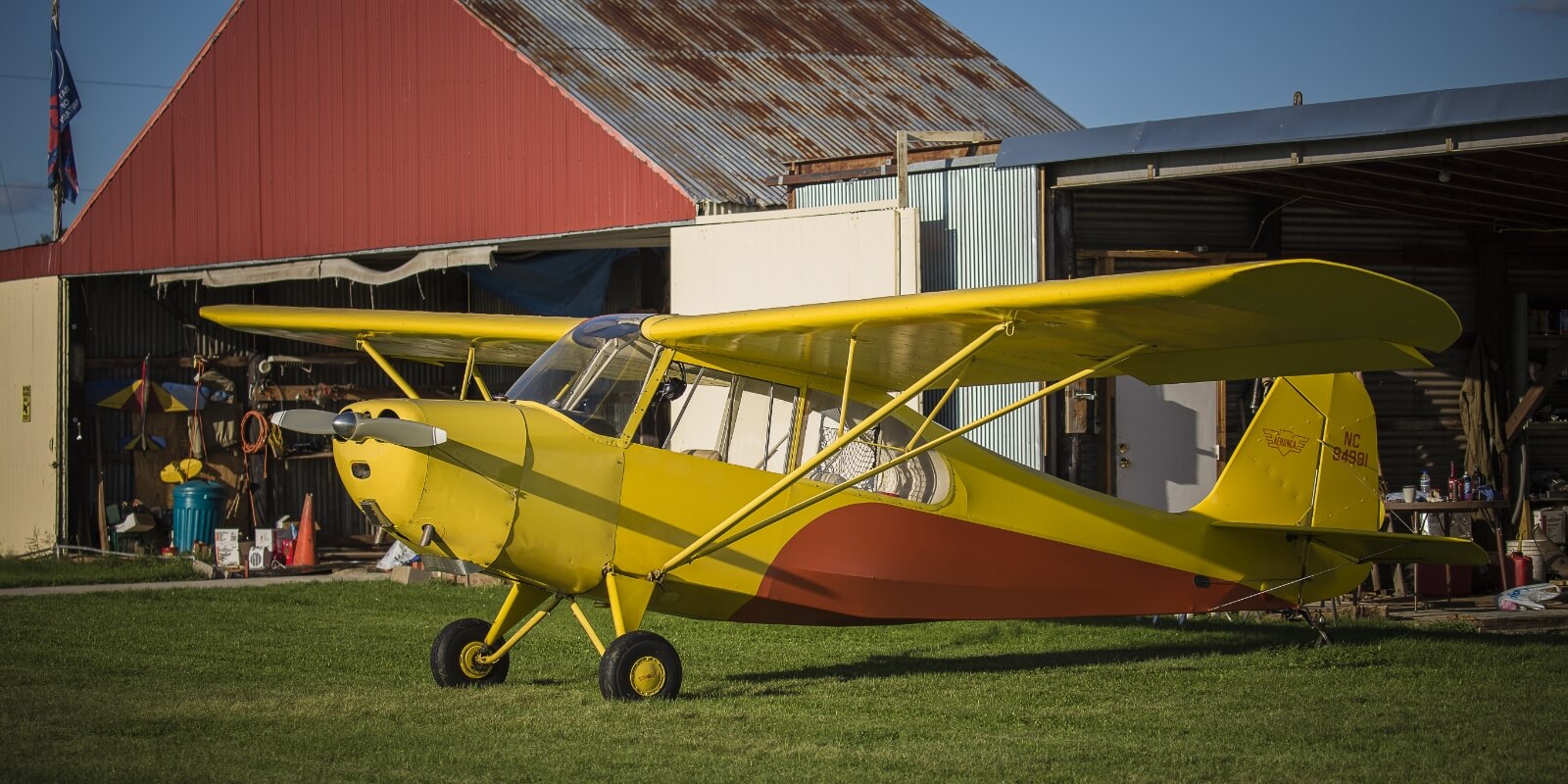 The Aeronca Model 7AC Champion – commonly referred to as the Champ or Airknocker – is a single-engine light airplane with a high wing that was designed in tandem with the Chief. Also intended for flight training and personal use, the Champ was designed to compete with another aircraft on this list – the Piper J-3 Cub.
While its postwar sibling the 11AC Chief had side-by-side seating and dual yoke controls, the Champ had tandem seating and joystick controls. Still, the two designs shared 70-80% of their parts in an attempt by Aeronca in the postwar years to simplify production and control costs.
The Champ was produced by a number of different manufacturers throughout the second half of the 20th century, including Aeronca, Champion, Bellanca, and American Champion Aircraft before returning to production in 2007 to take advantage of the new light-sport aircraft category. It was discontinued by mid-2019. The 7 series Citabria aerobatic version based off the original 7AC remains in production.
3. Cessna 170
Years produced: 1948-1956
Number produced: 5,174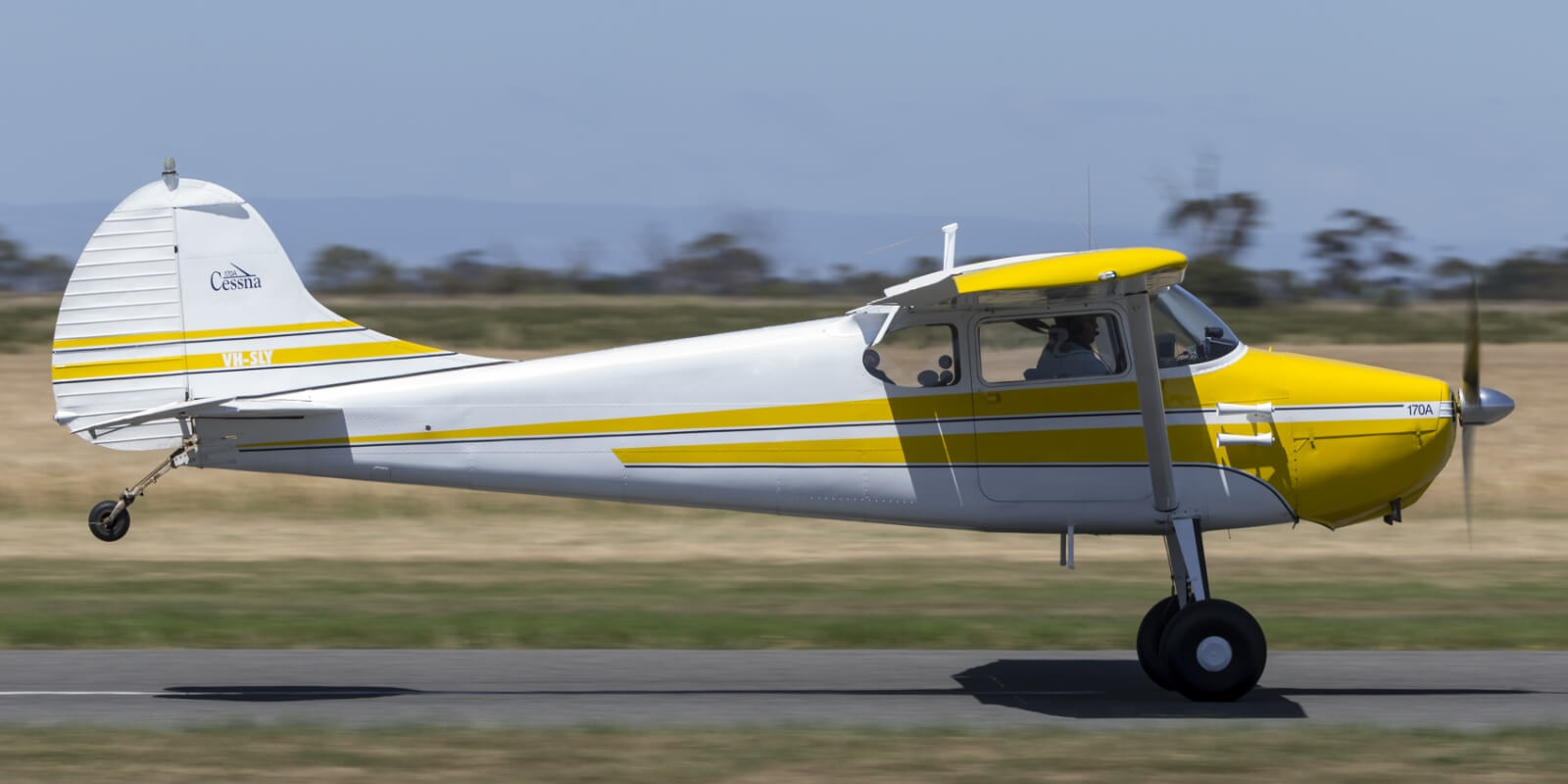 A light, single-engine aircraft, the Cessna 170 was the predecessor to the famed 172, which would go on to become the most widely produced aircraft in the world after replacing the 170 in 1956.
The earliest 170s were four-seat versions of the Cessna 140 with a more powerful 145-horsepower Continental C145-2 engine and larger fuel tanks. The Cessna 170B was introduced in 1952 and featured modified Fowler wing flaps that deflect up to 40 degrees and that are still present in the wing designs of the Cessna light singles of today.
4. Piper J-3 Cub
Years produced: 1938-1947
Number produced: 20,000+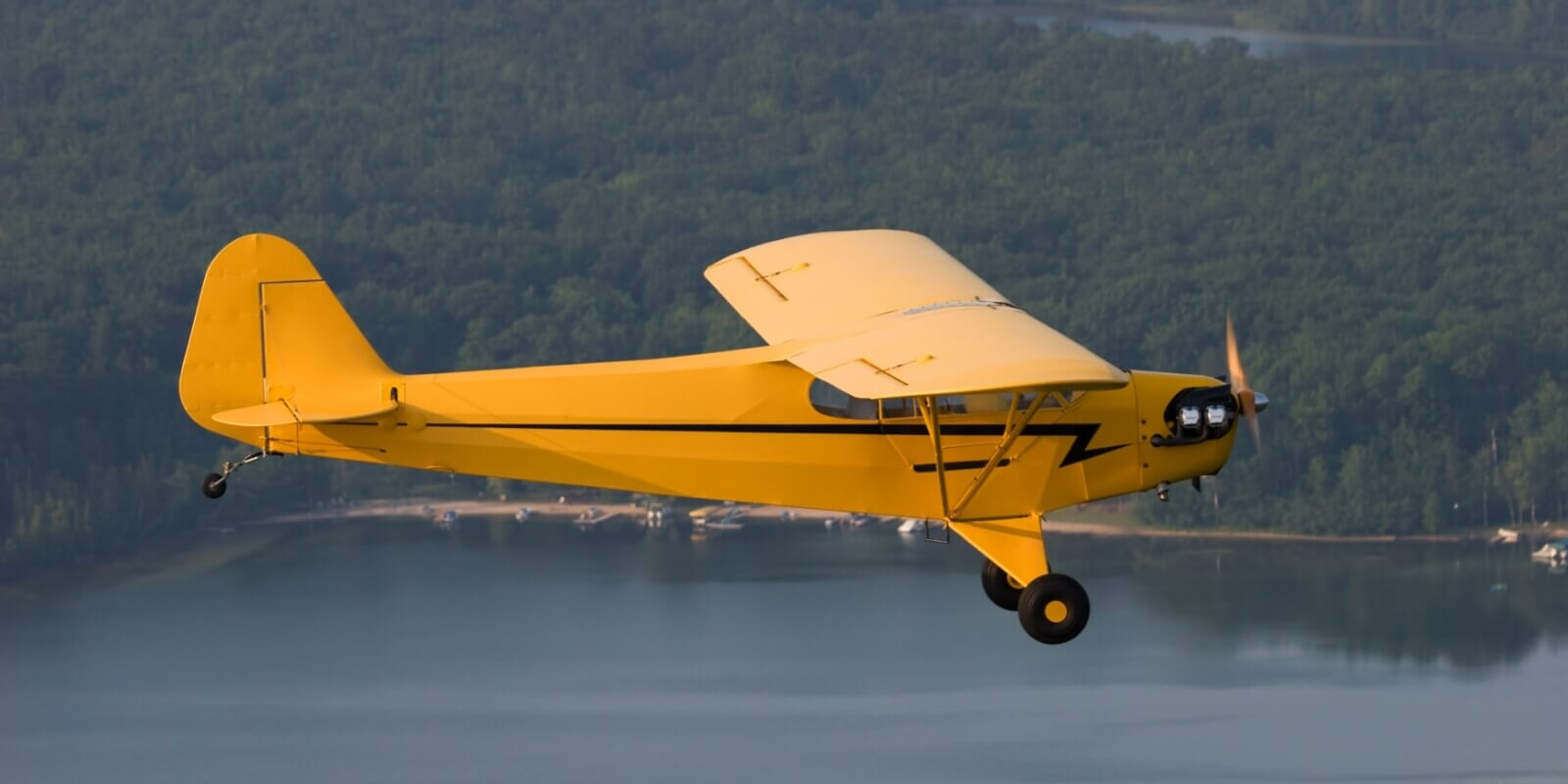 Also included on our list of the top 5 training aircraft of all-time, the Piper J-3 Cub is Piper's most-produced model and is often compared to the Ford Model T for its simplicity, affordability, and popularity.
The Cub was originally built by Taylor Aircraft in 1930 before the company went bankrupt later that year. Lead investor William T. Piper then bought the assets to the firm while keeping founder C. Gilbert Taylor on as president.
The J-3 was produced before, during, and after WWII and was also well-suited for a variety of military uses such as reconnaissance, liaison, and ground control. Before long, its standard chrome yellow paint came to be known as Cub Yellow or Lock Haven Yellow.
5. Cessna 140
Years produced: 1946-1951
Number produced: 7,500+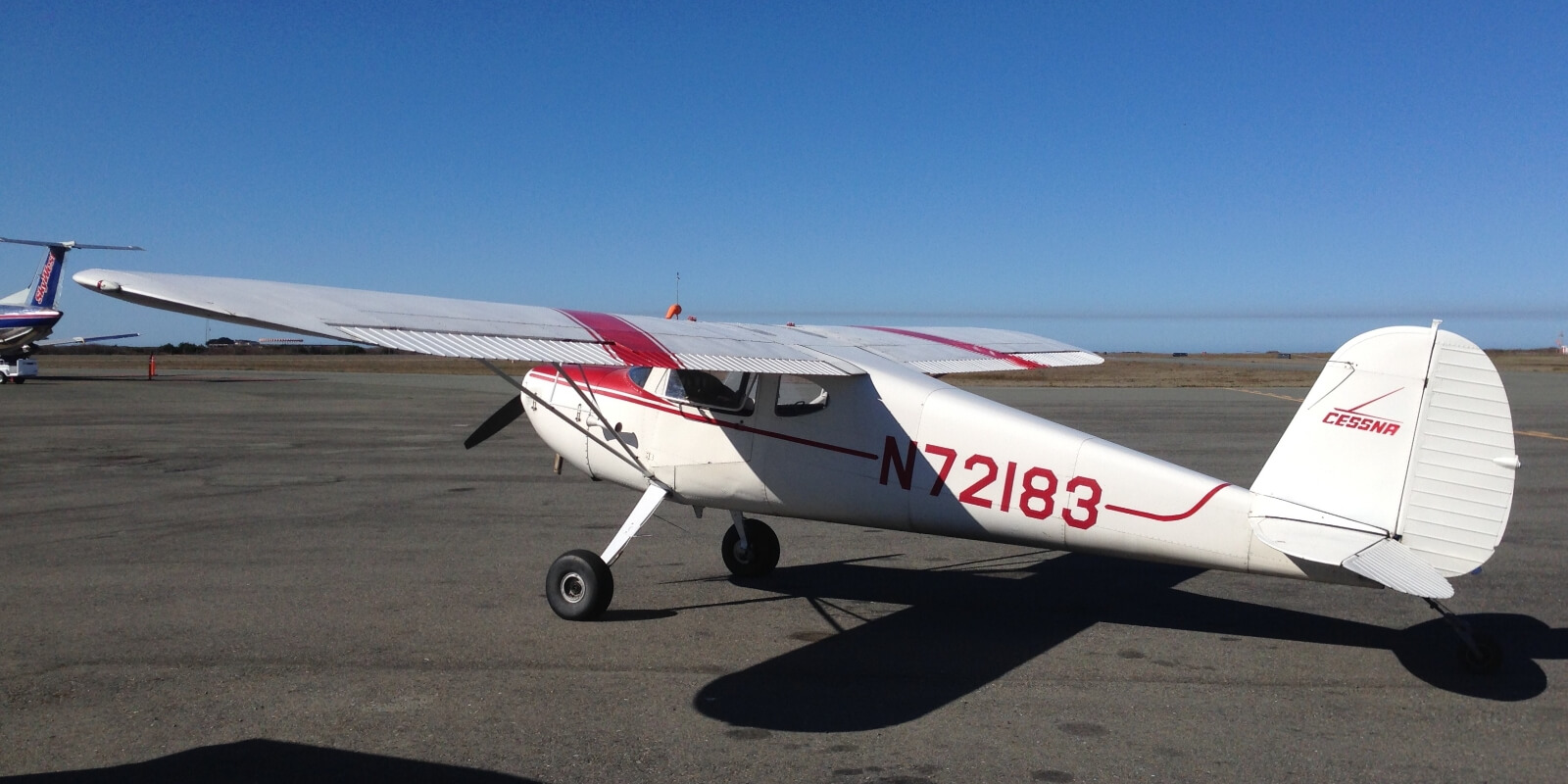 The Cessna 140 was first introduced in 1946 immediately following the end of WWII and quickly went on to be named Outstanding Plane of the Year by the U.S. Flight Instructors Association in 1948. Not only did it provide a major post-war financial boost for Cessna, but its design also helped establish the strut-braced single-engine line of Cessna aircraft that would have so much success in the years that followed.
The 140 preceded the Cessna 170, which was a four-seat version of the same aircraft with a more powerful engine. The Cessna 120 was also an economy version of the 140 produced at the same time and with the same engine but with the notable absence of wing flaps.
Get in the air and stay there with Nicrocraft
Nicrocraft provides flight schools, FBOs, distributors, and aircraft owners with the highest-quality and most durable aircraft exhaust parts in the industry, simply designed to perform better for longer. We are a leading FAA-certified supplier of exhaust parts for Cessna, Cirrus, Piper, Beechcraft, and more.
Contact us or request a quote today for the best way off the ground with the only aircraft exhaust parts built to take the heat.