Throughout the latter half of the 20th century, the Cessna name became known as one of the highest-volume and most diverse general aviation manufacturers in the world, massively impacting the world of flight in a way few others have.
This impact was felt in the number of aircraft and in the range of usability achieved across different applications. From the lasting global success of the 172 to the single-engine innovation of the 210, Cessna aircraft have become synonymous with safe and successful flight in countries all over the globe. The journey to get there was marked by a passion for flight and a determination to form a second home in the sky for anyone bold enough to venture upward.
Here is a look at the storied history of the Cessna name and how it eventually became the most popular and successful general aviation brand of all time.
Early 1900s: A passion is born
The story of Cessna begins with its namesake – Clyde Cessna – who was raised on a farm in Rago, KS, and began developing mechanical skills by repairing and improving machinery like tractors and automobiles at an early age. Clyde only received formal education up to fifth grade, but showed a continued natural proficiency as an engineer.
By age 30, Clyde had moved to Enid, OK, and began work selling and fixing automobiles. In 1909, when Louis Blériot crossed the English Channel in a monoplane, Clyde's attention firmly shifted to the world of aviation. This interest intensified in 1911 when he attended a flying exhibition in Oklahoma City – less than a decade after the Wright Brothers' first flight. From then on, Clyde's greatest wish became to fly.
Clyde's first aircraft
He quickly moved to New York and got a job at Queen Aeroplane Company where he was able to fine-tune his mechanical skills on a daily basis. Shortly thereafter, Clyde purchased a Moisant- Blériot airplane kit for $7,500 and began assembling it back at his home.
The result was Clyde's first aircraft model – a monoplane made of light spruce wood and fine linen, assembled with a two-stroke, four-cylinder 50-horsepower modified boat motor. Clyde affectionately named his aircraft "Silverwing."
Clyde began testing his new model on the Oklahoma salt flats in 1911 – an activity for which people would regularly gather to observe early on. While the initial test flights were largely defined by struggle and failure, Clyde did not give up, and eventually achieved flight on his 13th attempt. Later that year, he became skilled enough to take off and land on a five-mile flight, becoming the first person to do so between the Mississippi River and the Rocky Mountains.
When bankers in the Enid area refused to lend Clyde more money to build his airplanes, he moved north to Wichita, KS, in a decision that would help the town later become known as the Air Capital of the World.
Business begins
Before Clyde officially formed the Cessna Aircraft Company in 1927, he partnered with Lloyd Stearman and Walter Beech to establish the Travel Air Manufacturing Company in Wichita in 1925. The trio made up three of the greatest pioneers of aviation, as Lloyd would go on to produce the iconic Stearman Biplane with his own company while Walter would go on to found Beechcraft.
The earliest Cessna aircraft included the AW, CW-6, and DC-6, all of which faced production challenges amid the Great Depression. Cessna was even forced to close its doors in 1932 due to economic hardship, but was reopened in 1934 after being purchased by Clyde's nephews, brothers Dwane and Dwight Wallace. Clyde then returned to a life of farming while his ambitious nephews got to work building the Cessna name into a global success.
War and postwar production
With the Great Depression in the rearview, focus shifted to increased production during World War II, with Cessna signing a contract with the U.S. Army for 33 specially equipped T-50s – its largest single order yet. This was followed by an agreement with the Royal Canadian Air Force to produce an additional 180 T-50s.
As a result of such large orders, Cessna saw its workforce increase from a few hundred to over 1,500 during the war effort, in addition to an expanded product line that began offering cargo aircraft and troop gliders.
Once the war subsided, the need for corporate aircraft became Cessna's primary focus. This coincided with a new line of all-metal aircraft that used production tools, dies, and jigs, rather than the hand-built tube-and-fabric construction processes relied on before the war.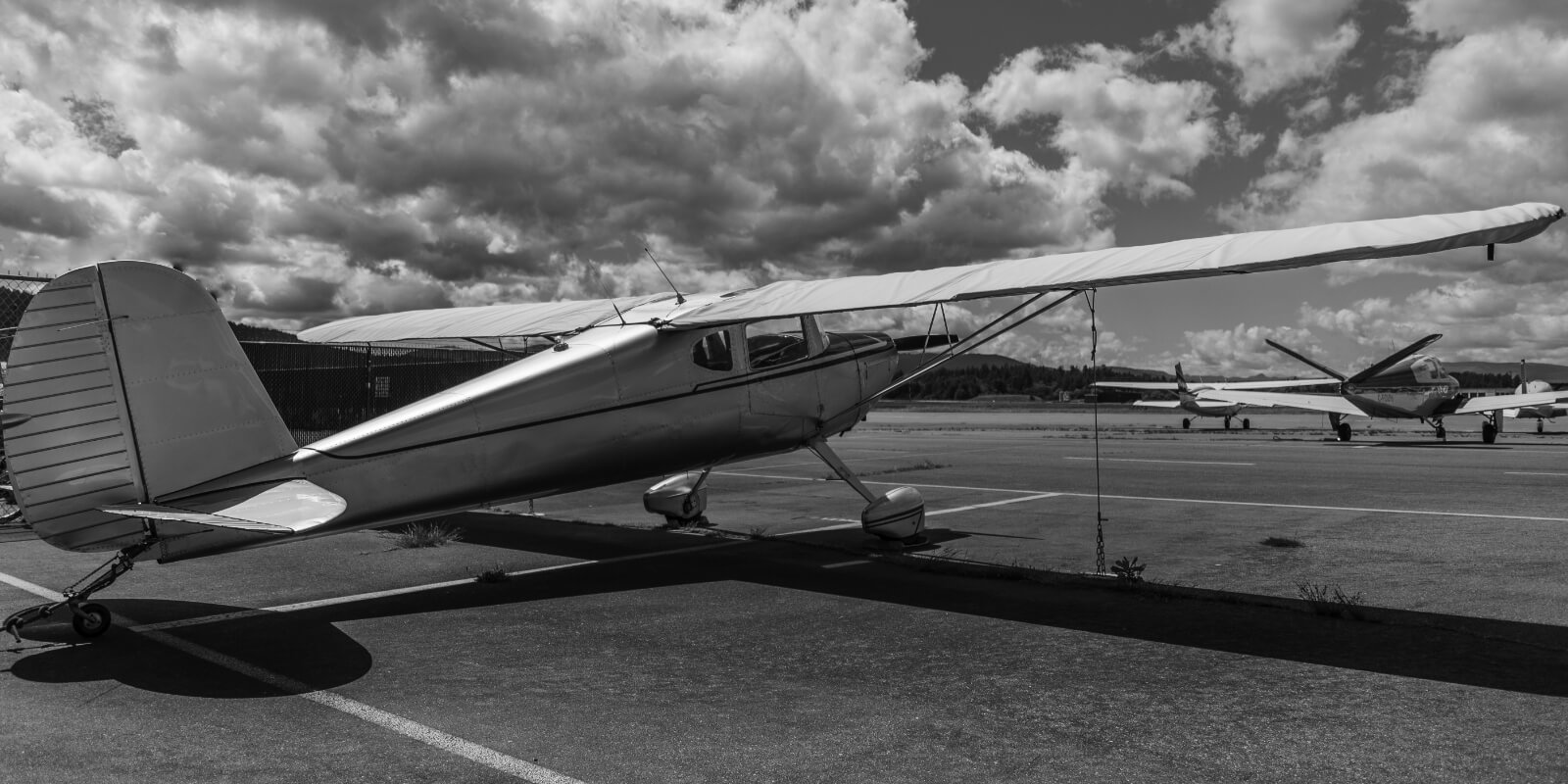 One of these first postwar planes – the Cessna 140 – was named "Outstanding Plane of the Year" by the U.S. Flight Instructors Association in 1948, beginning a trend of Cessna models being heavily relied on as training aircraft which still continues today.
Increase in corporate focus
Cessna's growing production of corporate aircraft continued into the 1950s with the advent of the 310 model in 1954 – a plane designed specifically for executives.
While the 310 was successful in that regard, nothing would compare to the boom of the Cessna 172. Introduced in 1956, the aircraft known as the Skyhawk would go on to become the most successful and produced aircraft in history, trusted by private pilots across the world for more than 60 years.
In the '60s, Cessna produced its first business jet – the Citation I – which performed its maiden flight in September 1969.
Changes in ownership and present-day
After nearly 60 years of industry-defining growth, Cessna was purchased by General Dynamics in 1985 before being sold to Textron Aviation in 1992 – its current parent company.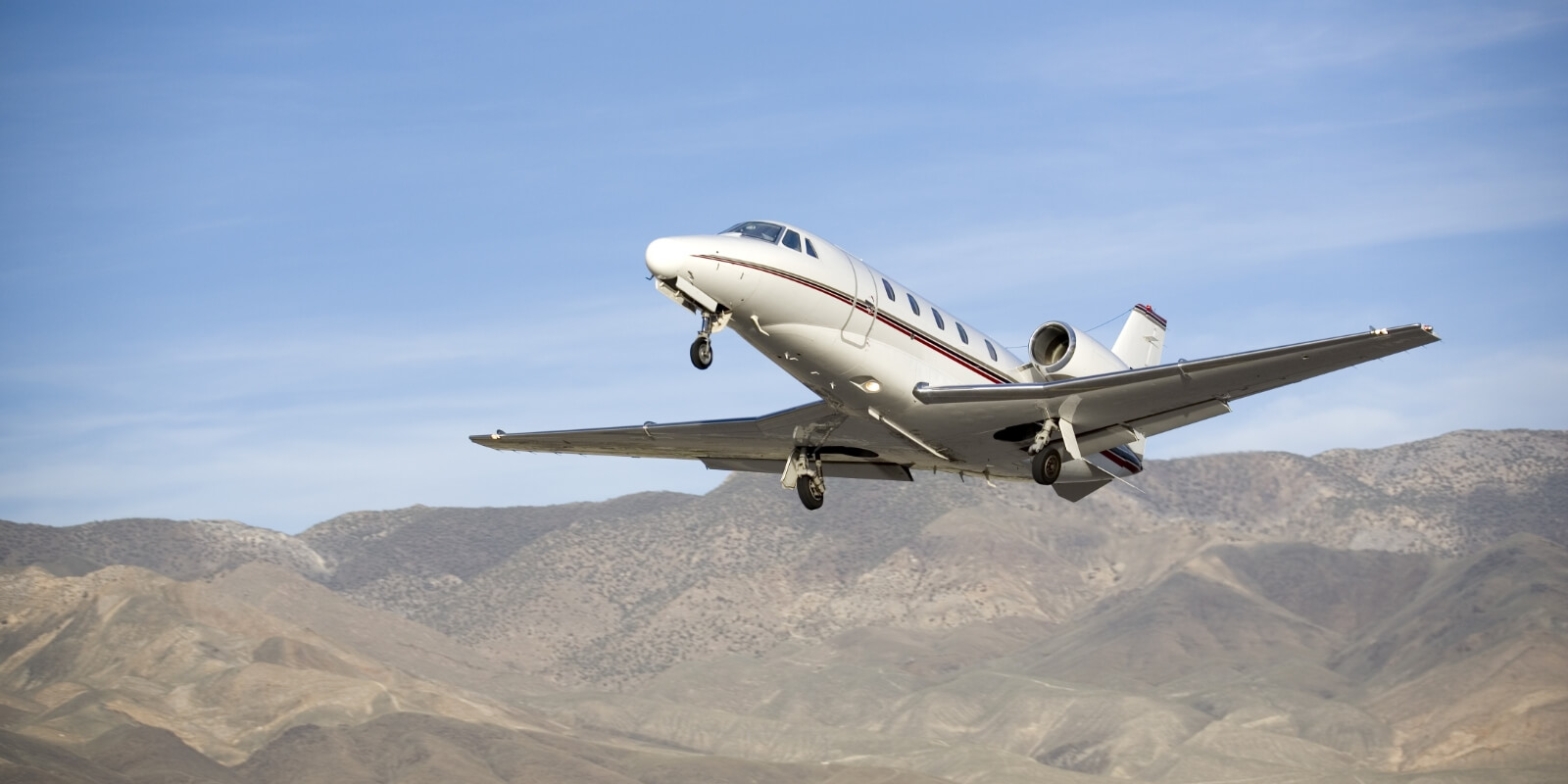 Today, Cessna remains one of the most well-known and widely used private aircraft brands in the world, with solutions for every type of pilot ranging from novice students to the most advanced aviators.
Cessna's present-day product line includes:
Piston aircraft
Turboprops
Jets
Cargo aircraft
Surveillance aircraft
And more
Get in the air and stay there with Nicrocraft
For more than 50 years, Nicrocraft has provided flight schools, FBOs, distributors, and aircraft owners with the highest-quality and most durable aircraft exhaust parts in the industry, simply designed to perform better for longer. We are a leading FAA-certified supplier of exhaust parts for Cessna, Cirrus, Piper, Beechcraft, and more.
Contact us or shop our industry-best inventory of aircraft exhaust parts today for the best way off the ground with the only aircraft exhaust parts built to take the heat.
Sources:
https://txtav.com/en/journey/articles/articles/cessna-a-history
https://inflightpilottraining.com/2021/03/history-of-cessna-aircraft/
https://disciplesofflight.com/clyde-cessna-aircraft-company/